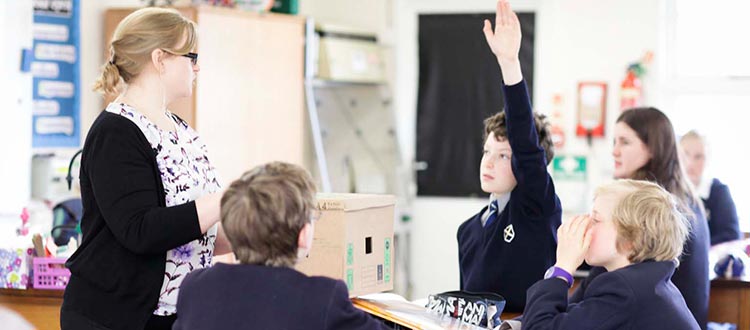 Academic Scholarships (ages 11+, 13+, 14+, 16+)
Our Academic Scholars are in the top 10% with an excellent attitude towards learning and scholarship. They have many additional educational enrichment opportunities, including:
Academic mentoring
Meetings each term with Charlotte Farmer, our Head of Academic Enrichment
Scholars breakfasts
Attendance at academic societies.
Think Tank (Years 7 to 8) – meet once a short term with activities to promote thinking
TedEd (Years 12-13) year-long programme
School magazine responsibilities
How to apply
Once you have reviewed the scholarship information on our website, you need to:
Submit our Registration Form and registration fee (external candidates only). You can find a link to the Registration Form in the right menu.
Submit our Scholarship Application Form by 10 January 2020.
Attend our Scholarship Day on 30 January 2020 (NB: If you can't attend the day please let us know and we will help make alternative arrangements). During the Scholarship Day, you will: 

have interviews to establish character and suitability
sit CAT4 assessments
sit English and Maths Scholarship papers and a Thinking Skills Paper (Years 7 and 9)
sit a thinking skills written paper and a skills paper in one academic subject of your choice (Sixth Form)

You will hear back from us with our decision and feedback of your Scholarship Day by 15 February 2020.