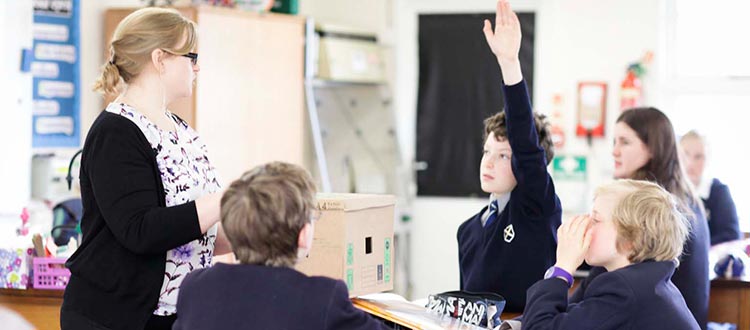 Academic Scholarships (ages 11+, 13+, 14+, 16+)
Our Academic Scholars are in the top 10% with an excellent attitude towards learning and scholarship. They have many additional educational enrichment opportunities, including:
Academic mentoring
Meetings each term with Charlotte Farmer, our Head of Academic Enrichment
Scholars breakfasts
Attendance at academic societies.
Think Tank (Years 7 to 8) – meet once a short term with activities to promote thinking
TedEd (Years 12-13) year-long programme
School magazine responsibilities
How to apply
Once you have reviewed the scholarship information on our website, you need to:
Submit our Registration Form and registration fee (external candidates only). You can find a link to the Registration Form in the right menu.
Submit our Scholarship Application Form by 10 January 2020. For this you will need:

two references (one from your current school and another from a teacher/tutor) 
to indicate the two subjects which you would like to be assessed in (16+)
to write a short essay on one of the following topics:

Recount an incident or time when you experienced failure. How did it affect you, and what lessons did you learn?
Some pupils have a background or story that is so central to their identity that they believe their application would be incomplete without it. If this sounds like you, then please share your story.
If you could create your ideal school what would it be like?
The School's motto is 'Esto Quod Es' (be what you are). What does this phrase mean to you?

Attend our Scholarship Day on 30 January 2020 (NB: If you can't attend the day please let us know and we will help make alternative arrangements). During the Scholarship Day, you will: 

have interviews to establish character and suitability
sit CAT4 assessments
sit English and Maths Scholarship papers and a Thinking Skills Paper (Years 7 and 9)
sit a thinking skills written paper and a skills paper in one academic subject of your choice (Sixth Form)

You will hear back from us with our decision and feedback of your Scholarship Day by 15 February 2020.