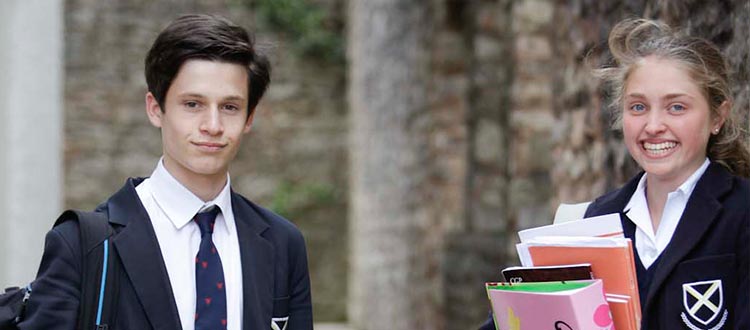 All-Rounder Scholarships (ages 11+, 13+, 14+ and 16+)
This is our highest award, given to a pupil who excels in at least two scholarship categories and has a high academic profile. Please note that one category may be music, but this scholarship is for pupils who consider music to be a hobby. We recommend that elite, pre-professional musicians
apply for a Music Scholarship
instead.
How to apply
Once you have reviewed the scholarship information for your two categories on our website, you need to:
Submit our Registration Form and registration fee (external candidates only). You can find a link to the Registration Form in the right menu.
Submit our

 

Scholarship Application Form by 10 January 2020. For this you will need:

references (one from your current school and another from a teacher of each scholarship area) 
to provide information for each category you apply for (see individual category pages for details)
for those who wish to be considered for music, you will need to:

prepare two contrasting pieces on your primary study to bring with you to assessment
state your primary study and give the number of years played
list any grades or achievements that you have achieved on your primary study

tick the box stating you wish to be considered for the All-Rounder Scholarship

Attend our Scholarship Day on 30 January 2020 (NB: If you can't attend the day please let us know and we will help make alternative arrangements). During the Scholarship Day, you will: 

have interviews to establish character and suitability
will sit CAT4 assessments
be assessed in your categories

You will hear back from us with our decision and feedback of your Scholarship Day by 15 February 2020.