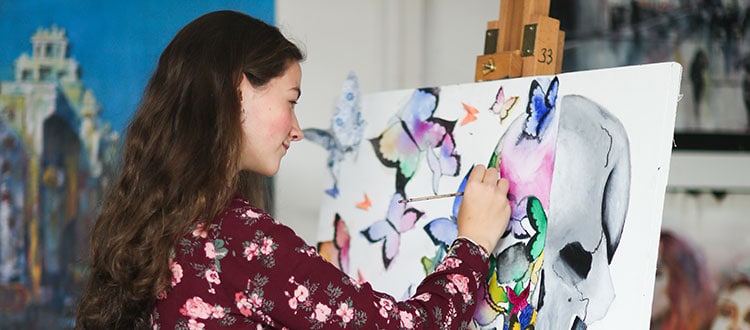 Art Scholarship (ages 11+, 13+, 14+ and 16+)
Our Art Scholars are creative thinkers and skilful artists who have an interest in artists and art history. Our Art Scholars attend a weekly art club and participate in art enrichment activities and exhibitions. Our Art Scholars are required to do Art and/or Photography at GCSE and A Level.
How to apply
Once you have reviewed the scholarship information on our website, you need to:
Submit our Registration Form and registration fee (external candidates only). You can find a link to the Registration Form in the right menu.
Submit our

 

Scholarship Application Form

 

by 10 January 2020. For this you will need:

two references (one from your current school and another from an art teacher) 
to prepare a portfolio of work and sketchbook to bring with you to assessment

Attend our Scholarship Day on 30 January 2020 (NB: If you can't attend the day please let us know and we will help make alternative arrangements). During the Scholarship Day, you will: 

have interviews to establish character and suitability
will sit CAT4 assessments
have a drawing assessment
discuss your portfolio with Mrs Bridson, our Head of Art

You will hear back from us with our decision and feedback of your Scholarship Day by 15 February 2020.