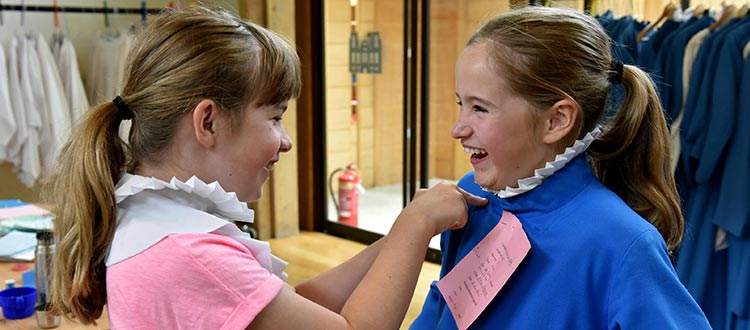 Choral Scholarships (girls aged 8-13+)
We award non-means-tested choral scholarships to all girl choristers, during their time in the choir, worth 10% of day (tuition) fees. If the girl chorister has been a member of the choir, when she moves up from year 9, then for as long as she is a pupil here she will be entitled to a scholarship of 2% for each year's service up to a maximum of 8% of the gross boarding or day fees.
Further support
For parents who require further financial support there are a number of national grant-giving bodies, which support cathedral choristers. Some of our choristers in the past have had assistance from The Ouseley Trust. The head of the junior school can give advice. For parents who have financial challenges beyond that, the Cathedral Chapter has a bursary support fund which can be applied to for additional means-tested support.
Both the school and the cathedral, and its fund-raising Chorister Trust, continue to do all they can to ensure that Wells Cathedral Choir is as inclusive as possible to children who show the necessary potential, irrespective of their gender or the financial circumstances of their families.
How to apply
You need to book an informal pre-audition by contacting our admissions team on 01749 834441 or email [email protected]. Your pre-audition with the cathedral organist and master of the choristers needs to take place before our main choral voice trials in January.
Please book as early in the academic year as possible to avoid disappointment as slots tend to fill up as we near the voice trials date. We then invite successful pre-audition candidates to take part in our choral voice trials and sit our academic entrance assessments. All candidates are automatically considered for a Choral Scholarship.