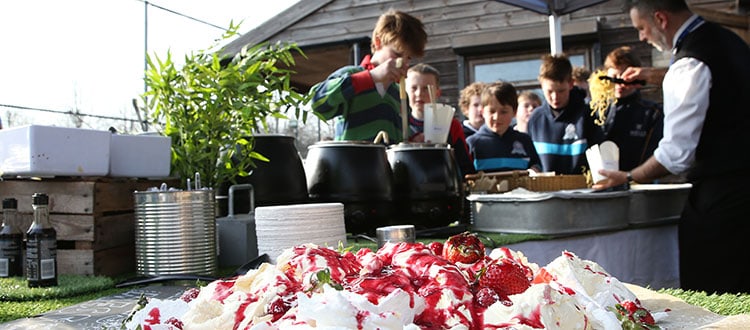 World Cuisine arrives at Wells
Catering at Wells has been undergoing a change this spring under the fresh, modern eye of new catering manager Simon George, his new head chef Dominic Lee and their talented catering team.
In addition to revolutionising match teas, with a delicious selection of homemade cakes, delicate sandwiches and colourful fruit meringues, Simon will be introducing street food themed events celebrating world cuisine for boarders, cheese and bread grazing buffets tables for open mornings, and a pop-up noodle bar at the astroturf for the recent Prep Schools Hockey Tournament. The newly created Wells Mess pudding, has gone down particularly well with hungry students!
Simon said, "Wells is a unique school that deserves a catering service that mirrors and supports that special reputation, and I hope that Dominic and I will be able to provide that service."
Look out for more exciting foodie changes as the school year progresses!