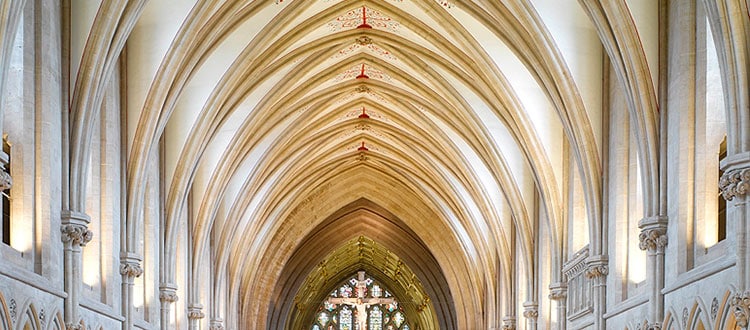 Woodwind and Strings Promenade Concert
'Winds and Strings Rejoice'
The Woodwind and String Departments celebrate the diversity of their ensemble repertoire in this return to the traditional January promenade concerts.  Both departments will present the very best of their work so far this year along with some special collaborative items between strings and winds.  Including works by Dvorak, Francaix,The Woodwind and String departments of Wells Cathedral School join forces once again for a reflective evening of chamber music using the wonderful space of the Cathedral to full effect. There will be performances from both departments alongside some special collaborations with repertoire ranging from Francaix and Bozza to Strauss and the spectacular Tallis Fantasia by Vaughan Willams.
Each year, in early January, the chairs are removed from the Nave of Wells Cathedral. This allows the congregation and visitors to appreciate the medieval Nave in its original state – without furniture.
During the annual Promenade Concerts, the audience can therefore walk around and enjoy not just the space in the Nave, but also the Quire, Transepts, and Side Chapels. Some choose to wander the building, whereas others will find a special and unique place to sit where they can enjoy the performance.
Tickets can be booked through the Cathedral's 
Eventbrite
.