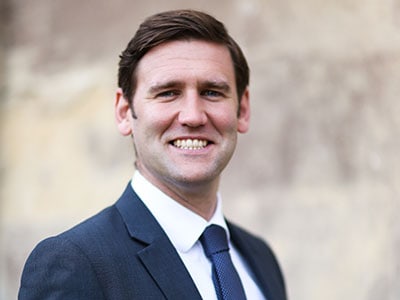 Project Description
Alex Battison, Assistant Head (teaching and learning)
I came to Wells as Assistant Head because I wanted the opportunity to work with a remarkable community and to help lead the future of education in a pioneering school. In this role I am responsible for the whole academic side of the Senior School which is a tremendously exciting challenge; I also sit on the Junior School Management Team and very much enjoy the privilege of contributing to our whole school direction and ethos.
Having trained in the state sector I moved to a large co-educational independent school in the South East of England where I held roles including: Deputy Housemaster in a boys' boarding house, Head of Department, Houseparent in a girls' boarding house and Director of Learning and Innovation for all staff and students (around 1500 people). As a passionate sports coach, I was involved with boys rugby, hockey, girls cricket and was head of girls football; being involved in the excellent Sports Department at Wells is something I am very proud of and continue to be as fully involved as possible. I also worked with the Department for Education in the UK and the National College for Teaching and Leadership as a Specialist Leader of Education and continue to present at various conferences in the UK and overseas.
I have a Masters degree from St Anne's College, Oxford, in Learning and Teaching and have just started a Doctorate at Bristol University in Learning, Leadership and Policy. I currently write for the Times Educational Supplement and am mentored as a leader and educator by ex-England Rugby Coach Brian Ashton MBE.