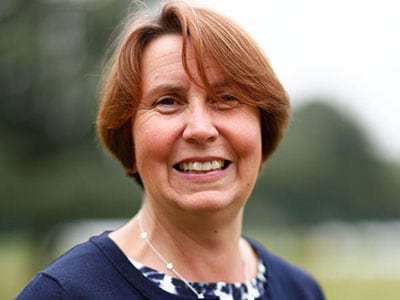 Project Description
Alison Armstrong – Assistant Director of Music & Teacher of Academic Music
As a music teacher, I could not resist the opportunity to work with so many fantastically talented young musicians within the normal school environment that Wells Cathedral School provides. The students impressed me when I came for interview, with their well grounded but passionate attitude to their study.
Before coming to Wells Cathedral School, I taught the violin in Bermuda for the Yehudi Menuhin Foundation.
I really enjoy the opportunity to constantly expand my knowledge and understanding of music history and make links with the other arts.  I have an M form tutor group in the Lower school, and I help with the riding teams.