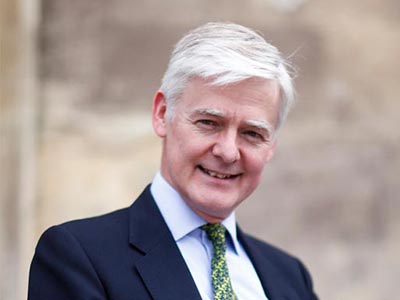 Project Description
Ashley Deacon, Director of Admissions and International Recruitment
I came to Wells because I was attracted by the prospect of working at the best specialist music school in the country – and the only one where specialist-level music is taught within a dynamic school offering the full national curriculum, strong academic credentials and a varied co-curricular programme, including all the major team sports and outdoor education. I was also attracted to the stunning surroundings of England's smallest cathedral city and the school's extraordinary 1,100-year history! I also found all the people – both staff and students – are very nice too.
In my role, I get to meet such a wide variety of fascinating people, which I love, as it is always a pleasure to meet prospective pupils and their parents, and to be able to tell them about what a very special school Wells Cathedral School is.
As a member of the Senior Team, I'm involved with the strategic planning of the school – at a particularly exciting phase in its development. I also sit on our governors' Finance and Audit Committee, the school's award-making Bursary Committee and our Foundation's Bursary Fundraising Committee.
I hate to admit it, but before coming to Wells I worked in investment banking in the City of London, though I did leave before the financial crisis!
I enjoy walking in the wonderful Mendip Hills that surround Wells and listening to music of all types – everything from Alt-J to Zulu Winter via Rimsky-Korsakov and the Rolling Stones – preferably live. Later in life than some, I have discovered that the best place to do this is at the world-renowned Glastonbury Festival of Contemporary Performing Arts, which is held but six miles from Wells – and staged by two of our former pupils!