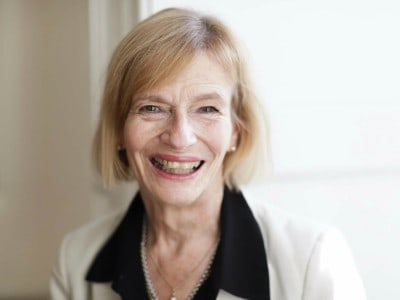 Project Description
Elizabeth Cairncross, Principal
During my own school days, my passion was for English Literature. The desire to continue working with English and communicate this love of literature and words ultimately inspired my decision to become a teacher.
Outside the classroom, my most striking memory is of being selected to play in the hockey team when I had been a complete 'non-hockey person'. I discovered that by going to practices and making a point of trying to learn whatever people were trying to teach me, I got better. Even though I was not especially talented, there were teachers who were prepared to give me a chance. I think as a teacher and now as a Head that has probably been one of the most significant experiences for me.
Another valuable lesson I gleaned from my schooling is the importance of providing a place where children really want to learn for themselves and where they discover that if they 'have a go' people will be there to support them. I believe education is about letting people make mistakes and learning from those mistakes, whilst giving them a safe structure within which to do that.
One thing that attracted me to Wells in the first place, is the emphasis on pupils being comfortable in any situation; confident without being arrogant and confident enough to realise when they are wrong or do not know the answer – thus they are open to learning. For me, there is a tremendous sense of pride in sending well-rounded, self-assured young people out into the world.
In recent years Wells has embraced intellectual curiosity and pursued the ideal of challenging people, whatever level they are at. Most importantly though, I believe it is vital to retain a constant sense of wonder, amazement and humour at the world, maintaining even a keen sense of the ridiculous. Ultimately, my greatest conviction is that a person actually looks after himself or herself best by putting someone else first. Only then can they get the most from school, family and community and take their place in the world.