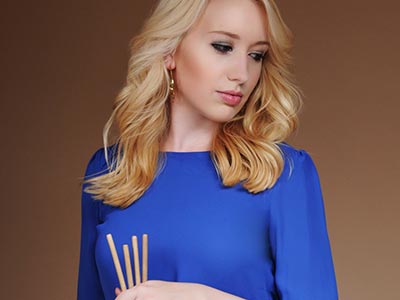 Project Description
Emma Arden, Drumline
Emma is a recent graduate from the Royal College of Music, and is fast establishing herself as a rising talent. As well as directing the UK's first professional drumline, Box 9 Drumline, Emma is a dedicated ensemble player and educator. She studied with Sam Walton (co-principal percussion LSO) and David Hockings (principal percussion BBCSO) and was awarded the Joy Hockings Percussion Prize during her time at the RCM. She has performed in masterclasses with renowned artists including She-e Wu, Jasmin Kolberg and Michael Burritt.
Emma performs with contemporary percussion group, Abstruckt, who regularly perform for Non-Classical events across London. Abstruckt aim to pioneer new and experimental repertoire for percussion with a particular focus on theatrical performances.
Emma has also recorded in Abbey Road Studios for Pink Floyd's upcoming album and tour in 2016.
She is currently working towards performing with the Percussive Arts Society's All-Star Percussion Ensemble this November at PASIC 2015.
Emma is a passionate educator, and has led workshops with Creative Futures and RCM Sparks as well as performing with the BBC Symphony Family Orchestra and Shakespeare Globe Education.