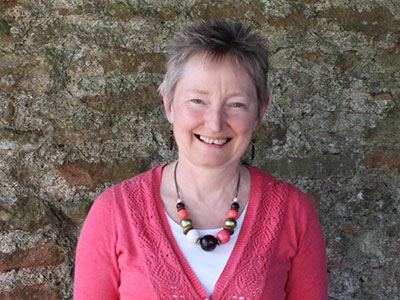 Project Description
Hilary Murphy – Academic Music
I was attracted to Wells by the fact that it is a Specialist Music School within a traditional school. As a musician, I thoroughly believe in the ethos of Wells – that of providing a balanced diet of music, academic and sporting activities tailored to each individual musician's needs, in a "normal" environment.
Before coming to Wells, I taught in universities and schools in USA whilst researching for my doctorate on Charles Ives. There, my teaching ranged from music education and general musicianship classes and oboe for college students to music performance in elementary schools. I also performed with various orchestras and chamber ensembles in Illinois and Oklahoma. I then moved back to UK and taught in Coventry Centre for the Performing Arts, completed a PGCE and moved to Wells.
One of the greatest enjoyments and a real privilege, is being able to teach academic music to some of the finest musicians in the country. In addition, the work I do as Principal Examiner for the OCR A level music qualification is not only very enjoyable, but also a very effective form of inset training. I also enjoy the work I do as an ABRSM grade and diploma examiner both in the UK and abroad.
As Head of the Creative Arts Faculty, I oversee the Integrated Arts curriculum. This curriculum provides the opportunity for students in years 7, 8 and 9 to study art, graphics, drama, dance, music and food technology in an integrated way through overriding themes. In addition students participate in workshops and trips related to their Integrated Arts curriculum. I am also Music Director for the Lower School Production and a lower school tutor.
I like going for walks with our border collie dog, Joey, visiting art galleries and the theatre (especially Stratford), reading and watching murder mysteries.