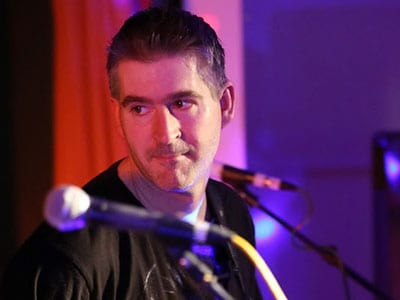 Project Description
Jerry Crozier-Cole, Guitar
Jerry is a guitarist with a wealth of experience, playing with a number of different artists including Jazz Singer and BBC 2 presenter Clare Teal, Portishead's Geoff Barrow, soul legends PP Arnold, Ruby Turner, Elliott Randall, Pee Wee Ellis and Fred Wesley. His touring work include West End star Lee Mead's Love tour in and Still Black, Still Proud with Pee Wee Ellis and Fred Wesley. He has a variety of studio recording credits to his name in film, television and with well known contemporary artists.

In collaboration with Portishead's Geoff Barrow, the Banksy film 'Exit Via The Gift Shop' and Alex Garland's film 'Ex Machina' have soundtracks that feature Jerry's guitar. His most recent film recording work is on Ben Wheatley's 'Free Fire'. He worked on the Alex Garland film, 'Annihalation'. For television Jerry has recorded for various natural history programmes such as BBC's X creatures with Chris Packham as well as for the soundtrack to 'Attenborough at 90' . He also provided guitar for the live event 'Nature's Great Events' with David Attenborough narrating.

As a recording guitarist Jerry has played on albums for The Proclaimers and Ronan Keating. Festival appearances include Glastonbury Festival, The Montreaux Jazz Festival, Edinburgh Festival and many others. Jerry is also a very experienced and dedicated guitar teacher, encouraging all students to go on to discover their true musical potential. Many of his students have gone on to study music at degree level and or to play at a professional or semi professional level. He has also released two Apps for iPhone and iPad entitled Jerry's Guitar and Jerry's Jazz Guitar which have sold all over the world.