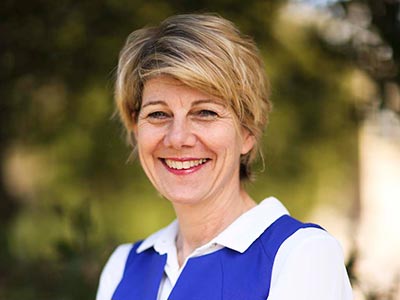 Project Description
Julie Barrow, Head of the Junior School
I have been at Wells for many years and have the wonderful privilege of leading the Junior School (2-11 years). We are very much a family: our team of extremely dedicated and talented staff live and breathe our ethos esto quod es, allowing all our children to be who they are and we celebrate this. The wonderful setting, our strong emphasis on pastoral care, the range of facilities and the quality of the staff are all precious gifts that give our children an exceptional experience.

As the Head of the Junior School, it is my responsibility to ensure that we draw the very best from each child and this is no easy task. I really enjoy the opportunities to make a difference for our children and to enable them to grow up to be bright, balanced, articulate, resilient and prepared for the challenges that the 21st century will bring. In order to prepare for this lifelong learning and future success in a complex world, children need to have opportunities to develop personal capabilities and effective thinking skills as part of their well-rounded education; they need to be flexible, creative, and proactive – people who can solve problems, make decisions, think critically, communicate ideas effectively and work efficiently within teams and groups.

I have always been fascinated in the ways that children learn and I know how much our children thrive here in an inspiring and creative environment. Understanding how children learn, and the importance of creativity allied with engaged, meaningful learning and independent play for physical, social, emotional and cognitive development, has shaped my vision for this school.