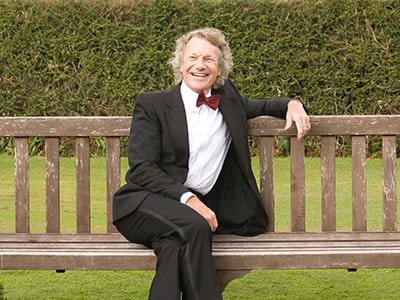 Project Description
Nigel Perrin, Vocal
Nigel Perrin's musical life began as a boy chorister at Ely Cathedral, from where he won a choral scholarship to King's College, Cambridge, to study under Sir David Willcocks.
After a short time spent singing in most of London's professional choirs, Nigel became well-known as the high voice of The King's Singers and for the next eleven years he travelled the world on concert tours, recorded some twenty-five albums and appeared in countless television shows with artists as diverse as Kiri Te Kanawa and Cliff Richard.
This background and experience formed the basis of his current international career – conduction, directing choral workshops and summer schools, adjudicating and teaching.
At Wells he works with young developing voices and trains the Chapel Choir. Having established Bath Camerata as one of the country's leading chamber choirs, he is now greatly sought after as an inspiring choral conductor, directing the City of Bath Bach Choir, the Bath Festival Chorus, and the Exeter Festival Chorus, and working regularly as consultant and motivator to many other choral groups.