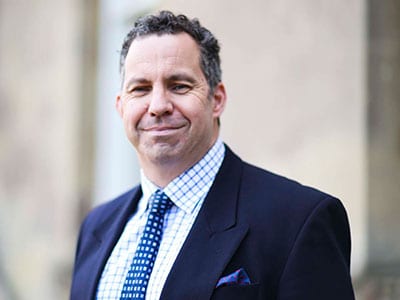 Project Description
Peter Knell, Bursar and Clerk to Governors
If my 'career nightmare' is a mundane, routine job with no real sense of purpose or personal satisfaction, then I'm delighted to be able to say that I've found the very antithesis of that here at Wells! There can't be anything more rewarding than playing a part in providing a brilliant foundation for life for children and young adults, alongside a group of people who are so dedicated to their vocation.

I spent the first 16 years of my working life in the Army where, after an initial infantry attachment as a junior commander to an infantry unit on operations, I settled into my intended specialisations in finance, HR, corporate governance and information technology. I was indulged and allowed to experience an astonishing variety of posts after professional training in all of those areas. This included two tours at Sandhurst, one as an HR manager and the other as the Academy's administrative officer – perhaps the nearest thing to a bursar in the Army! I also undertook two IT project/programme management posts, one in the area of HR and payroll systems development and the other delivering command, control and intelligence systems into an operational theatre.

After qualifying as an accountant, I completed two tours leading the finance team of a strategic estates reorganisation programme and then, leading the management accounting team in an operational command with a budget of just under a billion pounds a year. Alongside that, I found a little time to serve as a non-executive director of my local county hospital for six years, where I chaired the finance and audit committee. If my Army life spoilt me by indulging my love of variety and allowing me to do something different every few years, my job as a Bursar does the same thing – but the job changes every few minutes, not every few years!

The School is an entire town in microcosm, with accommodation and catering akin to a number of reasonably sized hotels, sports centre and facilities, its own transport infrastructure, theatres and commercial activities, as well as the academic infrastructure, in order to enable the education that we are all ultimately here to support. That requires a broad range of staff with the expertise to manage the people, the estate, the facilities, the finances and the administration of the organisation. One minute I can be in the office, the next on a roof looking at tiles, then at a meeting with parents, attending a committee, meeting with our solicitors or auditors, or visiting the site of our latest new estate development. There really isn't a typical five minutes, let alone a typical day!

Alongside my school-related activities at Wells, I am a director of a multi academy trust and a governor of a school, where I chair the finance and audit committees. I also participate in compliance inspections on behalf of the Independent Schools Inspectorate.

Despite my early morning visits to the School gym getting ever more 'challenging', I try to persevere! During my spare time I am, slowly but surely, finding patches of time to complete my micro-light pilots licence. I am also studying for a PhD in Leadership, which I am hoping will build on the previous research for my MSc, MA and MBA, all of which were centred around a particular aspect of organisational change and strategic performance management.