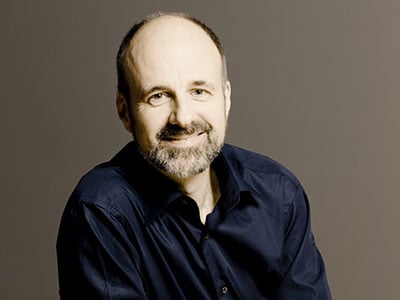 Project Description
Philip Lawson, Vocal
Philip Lawson was for 18 years a baritone with the world-famous a cappella ensemble The King's Singers, taking part in more than 2,000 concerts and numerous workshops with the group worldwide, and contributing to many recordings and appearances on TV and radio. Philip was for most of this time also the group's principal arranger, and in 2008 arranged 10 songs for the CD "Simple Gifts" which went on to win a Grammy in 2009 for Best Classical Crossover Album. Before joining The King's Singers Philip was Director of Music at a school in Salisbury and a Lay Clerk in the cathedral choir, and before that had been a freelance singer in London, working with The BBC Singers, The Sixteen, Opera Rare, The Schutz Choir, The Taverner Choir, The Consort of Musicke and all the major cathedral and church choirs, as well as appearing regularly as a soloist.

As a composer and arranger Philip has over 200 published works, and has been commissioned to write for many choirs and vocal ensembles including Voces8, Calmus, amarcord, Sine Nomine, Ensemble Aedes, Puellae Orantes and The BBC Singers. He has also hosted choral workshops throughout Europe and the USA, including at the National ACDA convention in Dallas, Texas, and more recently has worked in Brazil and Indonesia.

Alongside his writing and choral coaching career, Philip is Director of Music of The Romsey Singers, and a voice tutor at Wells Cathedral School, The University of Bristol, Salisbury Cathedral School and The Godolphin School.