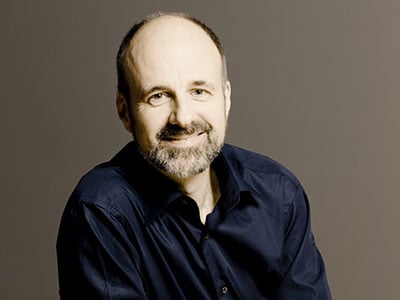 Project Description
Philip Lawson, Vocal
Philip Lawson was a Lay Clerk in the choir of Salisbury Cathedral for 11 years, and Director of Music at a local school, having worked in London as a freelance baritone, performing regularly with The BBC Singers, The Taverner Choir, The Sixteen and the choirs of St. Paul's Cathedral and Westminster Abbey.
He joined The King's Singers in January 1994, replacing founder-member Simon Carrington. In 18 years singing with the group he performed more than 2,000 concerts, co-presented over 300 workshops and appeared on 25 CDs and several DVDs.
Since the departure of Bob Chilcott in 1987 he was also the group's principal arranger, contributing over 50 arrangements to the repertoire, including 10 for the 2008 album "Simple Gifts", which went on to win the 2009 GRAMMY award for Best Classical Crossover Album.
In January 2012 Philip retired from The King's Singers to pursue his growing arranger/composer/teacher career and is sought after on the workshop circuit, with visits to Germany, Italy, the USA (Boston), Spain and Belgium, Poland, Italy, the USA and the UK. Philip is also now on the staff of the Vocal Department at Wells Cathedral School, and directs several choirs in Salisbury, the city where he still lives with his wife and three daughters.