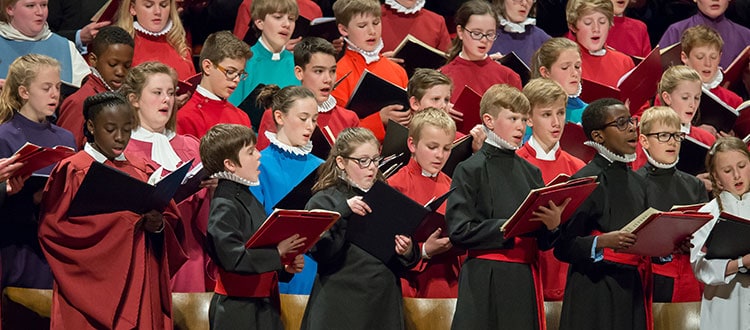 Diamond Fund for Choristers
Congratulations to head girl chorister Astrid, who has been selected to join choristers from across the UK to sing at the prestigious Diamond Fund Concert in St Paul's Cathedral on 27th April.
The concert provides a unique opportunity to bring together, for the first time, choristers from some 60 of the nation's cathedrals and colleges, marking the Diamond Jubilee of the Friends of Cathedral Music and the launch of the Diamond Fund for Choristers. FCM provides grants from members' subscriptions and legacies to sustain cathedral music across the country, but income is now insufficient to meet cathedral choirs' needs. FCM's new Diamond Fund aims to relieve hardship, provide bursaries and help choristers develop and flourish.
The Diamond Fund Concert – An Evening with the Cathedral Choristers of Britain, will be conducted by Andrew Carwood, Director of Music, St Paul's Cathedral.