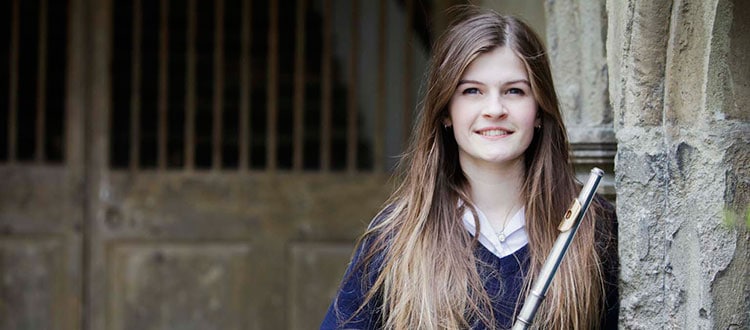 Two awards for flautist Alicia
Year 12 Specialist flautist Alicia is celebrating two outstanding achievements:
On Sunday 6th March 2016, flautist Alicia entered two classes at the Basingstoke Music and Arts festival and won both with honours marks. She won 1st place in the sonata with her memorised performance of Gaubert and she also won first place in the senior challenge with her performance of Faure.
Following this wonderful news, In April Alicia was also awarded a sizeable bursary from the Basingstoke Theatre Trust to help further her musical studies.
Well done Alicia!