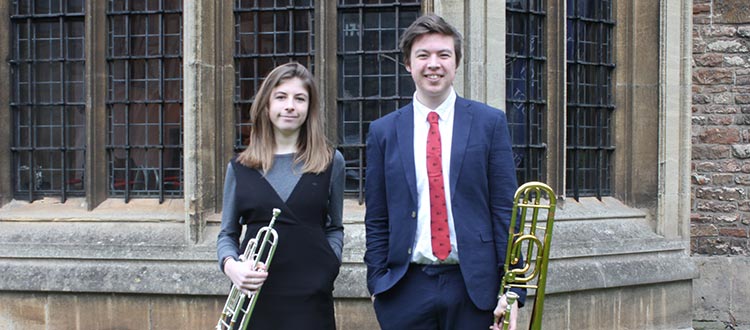 Alicia and Albert Make It Three
Trumpet player Alicia and trombone player Albert, both in Year 13 have been successful for a third year running in gaining places with the National Youth Wind Ensemble.
Alicia tops a remarkable two months as this success follows a major scholarship to study trumpet at The Royal Welsh College of Music and numerous offers to read Music at universities including Durham, Bristol and Cardiff.
Albert, with interviews on the horizon, is hoping to study Music and Education with his first choice being Bath Spa University. Throughout their time at Wells Alicia and Albert have faithfully served all levels of music making in the school. Many congratulations to them both.