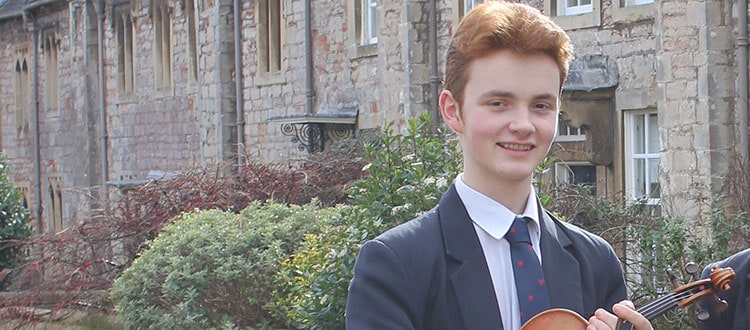 Curtis Institute Summerfest Selection
Congratulations to Year 12 musician Daniel, who has been selected as one of only 12 students worldwide to attend the Curtis Institute's prestigious Summerfest conductor programme in July and August.
The Curtis Institute of Music, based in Philadelphia, is renowned as one of the world's finest music academies, pairing tradition and innovation to educate gifted young musicians of the highest caliber.
The three week young artist summer programme, which Daniel will attend, comprises a rigorous conservatory schedule involving private tuition, masterclasses and recitals. Musicians attending the conducting programme will specifically learn from conducting seminars, weekly lessons, and collaborations with instrumental teachers. The course will offer an opportunity to conduct a performance played by peers, alumni, and current students from Curtis.
Daniel will live on campus for the duration of the programme, and have the opportunity to explore the arts centre of one of America's most cultured and beautiful cities in spare time outside the course.