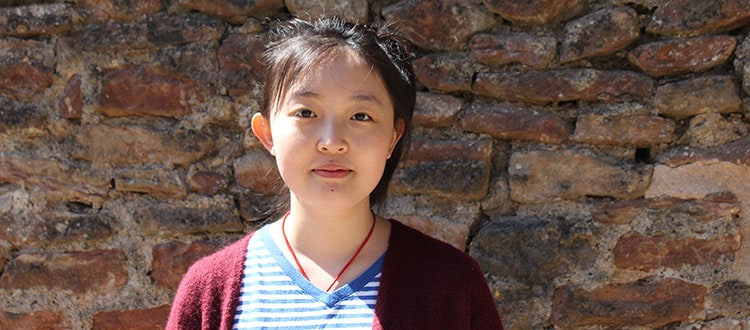 Sylvia Selected for Stanford Summer College Programme
Congratulations to Year 11 Wells International Study Centre (WISC) pupil Sylvia, who has been selected for the prestigious 8-week Stanford Summer College Programme over the summer holidays. The Stanford courses are compressed to fit the eight-week school term, and are designed to challenge students academically as they are more fast-paced and rigorous than traditional high school courses.
Sylvia has chosen to follow Intensive Studies as part of her course, which focuses on human rights; as well as Silicon Valley Innovation Academy, which will provide an opportunity to visit hi-tech firms, talk to internet entrepreneurs and participate in design thinking workshops. Sylvia has a keen interest in design and plans to study architecture in the future.
Wells head of WISC, Julia Bird, said, "This is fantastic news and yet another achievement for Sylvia who recently achieved a score of 7.5 in her IELTS (representing an English level sufficient for entry into the UK's top universities).