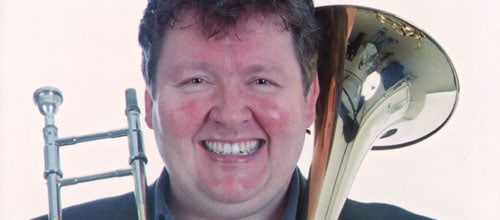 Roger Argente Returns to Wells
Roger Argente, principal bass trombone of the Royal Philharmonic Orchestra made a welcome return visit to Wells in May to work with senior school brass students on brass chamber music repertoire. This included classes for quintet, dectet, septet and trombone ensemble. There was also time for a session on symphonic brass technique, which included working on Tchaikovsky's magnificent 5th Symphony.
 Roger said, "Thanks once again for a fabulous day, I always feel completely recharged and inspired after visiting the school….keep up the good work!". It is hoped that Roger will return again in Autumn 2018.