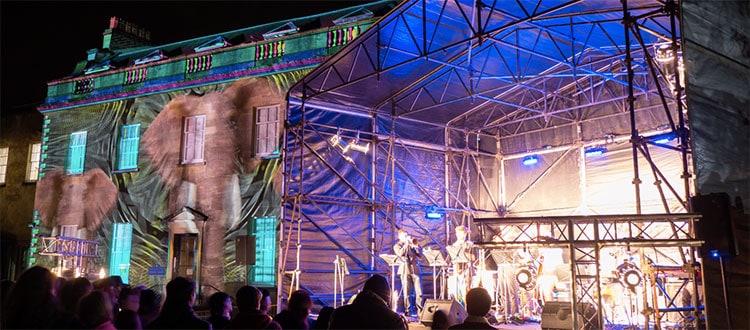 The Event on the Lawn raises thousands!
Over 70 students were involved in this year's Event on the Lawn, which took place on Saturday evening on Cedars Lawn and in Cedars Hall, to raise funds for the school's ongoing Sierra Leone Project, supporting Freetown's Ballanta Academy, the country's only music academy and also the JT Reffell Primary School.

The night showcased local music, food and drink; and highlights included Hetta and the Fridge making their debut performances, the stunning Light Show by Rupert Newman on the facade of Cedars House, as well as the fantastic atmosphere enjoyed by everyone!

The Year 13 committee were also very proud that so many of the students performed their own music, which was really lovely to see, and a great achievement!

The team are estimating that around £4,000 was raised for Sierra Leone on the night, and the event's widespread success has increased support and awareness for our friends in Sierra Leone as well as ensuring a night to remember!