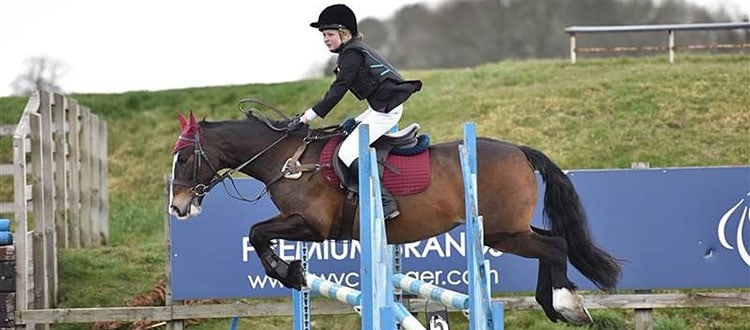 Year 7 student Holly has been representing Wells on her pony Ro, at National Schools Equestrian Association competitions (NSEA) across the South West over the last few months.

Holly rides at Naydon Equestrian and goes out to compete at both unaffiliated and affiliated British Show Jumping Association (BSJA) events.

Although Holly has only had Ro, who is 14.2hh, for five months they have regularly been competing, with clear rounds, in show jumping and dressage competitions at Pontispool and Taunton Vale, as well as arena eventing at Kings Sedgemoor, where they came away with a rosette. Holly is hoping to get out on the cross country course as the weather improves.

This forthcoming weekend they will be competing unaffiliated show jumping at Mendip Plains Equestrian Centre, followed by arena eventing at Kings Sedgemoor at a schools event hosted by Queens College Taunton in May.

Good luck to Holly and Ro!