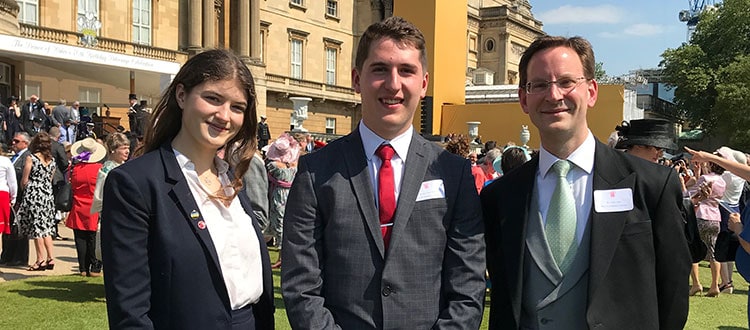 Visit to Buckingham Palace
The school was included in our patron, the Prince of Wales' 70th birthday celebrations in May, along with all his other charities.

Principal Elizabeth Cairncross said, "It was very special to be amongst thousands of people who work and volunteer for so many different causes, and the gardens of Buckingham Palace were splendid, as was the tea!"

Elizabeth Cairncross along with the Dean of Wells, The Very Revd Dr John Davies DL, as Wells chair of governors, the head girl and head boy, Lizzy and Henry, and Alastair Tighe, the head designate of Wells all attended on behalf of the school. The Duke and Duchess of Sussex were there on their first official engagement after their wedding, and Prince Harry made a touching speech about his father and what he had learnt from him in his approach to his charities.