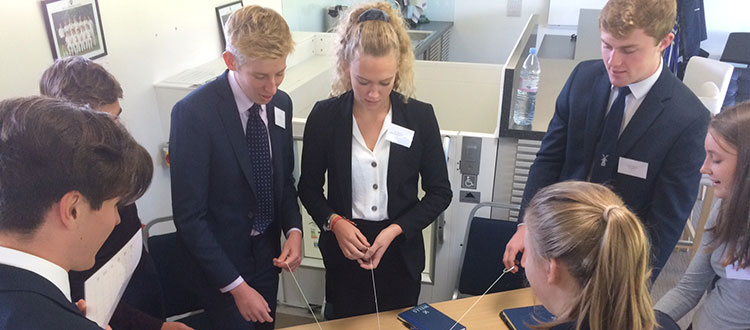 Head of Schools Conference at Wells
In late September 45 students from independent schools across the South West descended on Wells to take part in the Head of Schools Conference hosted this year, by Wells Cathedral School.

The day started with an inspiring keynote presentation by Tessa Munt, previously Liberal Democrat MP for Wells (2010-2015), who reflected on the lessons she has learned both within and outside of politics. The morning then focused on the development of some of the key practical aspects of leadership: visibility, chairing meetings, delegation, and project management,

After lunch the students worked on developing their public speaking skills, and discovered more about teamwork dynamics by looking at their Belbin GetSet profiles. The afternoon provided opportunities for the students to work in groups and to come up with realistic solutions to practical Head of School scenarios and case studies. The day ended with a Q&A session with Izzie, a previous Head Girl from Wells, who shared the wisdom of her experiences.

Feedback from the day was fantastic and extremely positive,, with one student remarking that the event was "a head of school essential!"

Plans are already underway to make the event even bigger and better for next year!