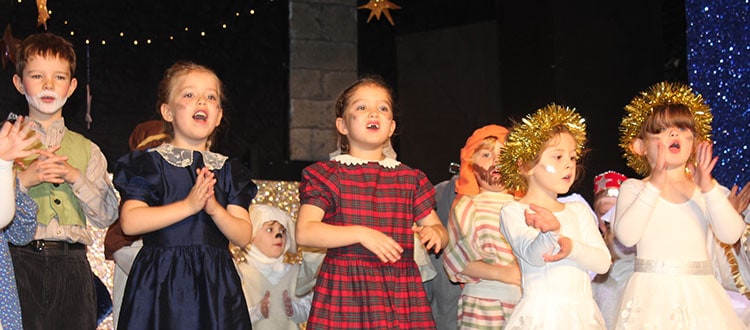 On Wednesday and Thursday this week, pupils aged 2-7 from the Wells Cathedral School Nursery and Pre-prep classes put on three heart-warming performances of the sparkling nativity musical, Follow the Star in the Ritchie Hall.

Parents, grandparents, siblings and Junior School pupils watched spellbound as the cheerful caravan of kings, attendants, camels, sheep and shepherds followed the brightest star in the sky to its resting place above a stable in Bethlehem.

Niki Davies' engaging script, adapted by Wells' own Penny Lambert, and vibrant music, was brought to life by the children with charm and twinkling good humour in a beautiful re-telling of the traditional nativity story – a wonderful start to the festive celebrations!