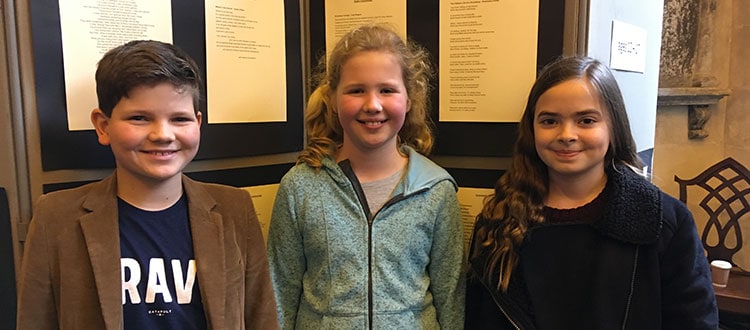 Junior School pupils from Years 5 and 6 took part in this year's Shepton Mallet Poetry Festival, over the half term break. Pupils wrote poems on the theme of 'snowdrops' during their English lessons and entered them into the poetry competition where entries from all over the world were accepted.

Eight pupils from the Junior School had their poems shortlisted from over 600 entries and were selected as finalists for the £50 prize money. They were asked to attend the Festival Prize-Giving service in the Church of St Peter and St Paul in Shepton Mallet last Saturday.

Poems by Georgia, Tom, Charlie, Emily and Shannon were commended by the judge.

Poems by Lottie, Harry and Rosie were 'Highly Commended' by the judge, and these pupils were asked to read their poems out at the service.

Congratulations to Harry, who was awarded the 'Special Mention' prize, as runner up in the U11 Category, whilst Lottie came third.