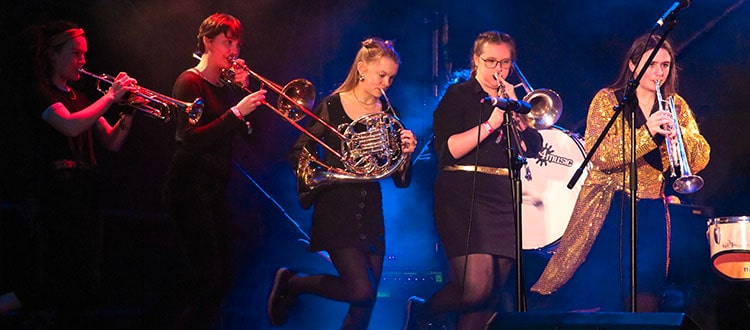 The Event on the Lawn 2019
The Event on the Lawn 2019 took place on the evening of Saturday 2nd March and proved a huge success.

The night of live music involved performances from a huge range of talented singers and musicians from the Senior School, from individual vocalists, to the Jazz Orchestra, alternative rock groups to the Barbershop.

Whilst enjoying the series of fabulous acts, the lively audience of pupils, family and friends were able to partake in tasty snacks and street food as well as drinks from the bar.

There was also a raffle and auction to raise additional funds for the School's ongoing Sierra Leone Project.

In total, over £6,000 was raised from the evening for the Sierra Leone Project, which will go towards two major capital projects for our two partner schools in Freetown. The first, is for a performance auditorium for the Ballanta Academy of Music; the second for a science laboratory for the JT Reffell School.