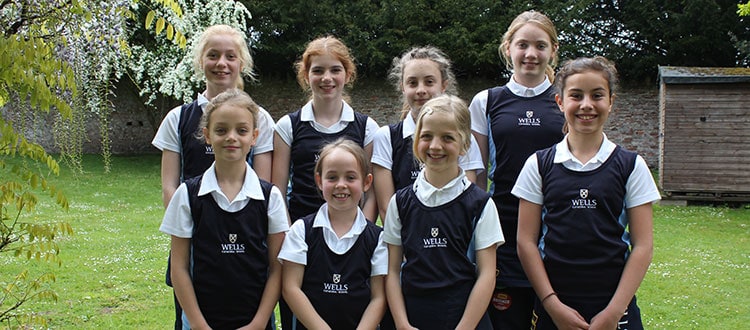 Podium Places for Wells Runners
With the final race of the fiercely competitive cross country season wrapped up at Tor Leisure in April, Wells junior athletes were delighted with their final standing in the Mendip Junior League.
Overall, Wells came third across the area; achieving the runner up award for both the Lower School Girls (Years 3 and 4) and the Upper School Girls (Years 5 and 6) categories.
Singled out for particular praise this year are the following pupils, whose performances over the five races significantly contributed to Wells' placement on the podium:
Lower School Girls: Willow, Eva and Olivia
Upper School Girls: Asta, Georgia, Linsey, Tilly and Aeryn.