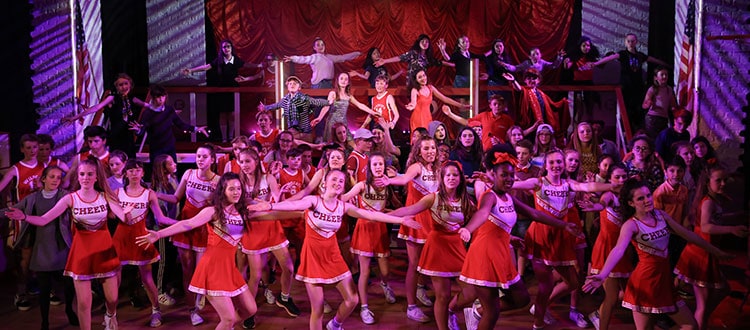 Over 80 Lower School pupils put on three stunning performances of Disney's
High School Musical
to a packed Cedars Hall over several evenings this week, in this year's vibrant and high octane Lower School Production.
With catchy songs and intricate dance routines, the central theme of the show, the freedom to be yourself, chimes perfectly with the Wells ethos,
esto quo es
(Be what you are). Questions about identity, acceptance and peer pressure have never been more prevalent for our young people. High School Musical promotes dealing with these questions in a positive and encouraging way, which in an increasingly turbulent and divided world, remains a breath of fresh air.
Alastair Tighe, Head Master, congratulated the cast, stating, "The commitment, enthusiasm, dedication and talent on display from start to end was infectious and inspiring and all of you impressed and delighted the packed audiences in equal measure!"
Congratulations to the large cast of performers, musicians, technicians and Wells staff who put in the considerable passion and enthusiasm required to pull off such an intoxicating production!