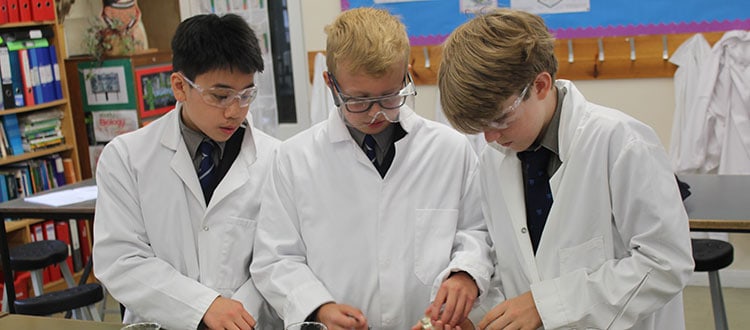 In the Trinity term Year 8 pupils took part in The Great Science Share initiative – a national campaign to inspire young people to share their scientific questions with new audiences. This involved a 3-week science project covering global issues such as climate change, plastic pollution, world hunger and the provision of clean energy.

On Tuesday morning Sixth Form scientists gave a series of exciting science workshops to the Year 8 groups, which were then followed by informal presentations of their science projects at the Wells Science Fair, to parents and staff, at the Wells and Mendip Museum in the afternoon.

The national campaign aims to inspire young people in science and engineering. Since its launch in 2016, the campaign has reached over 50,000 young people.