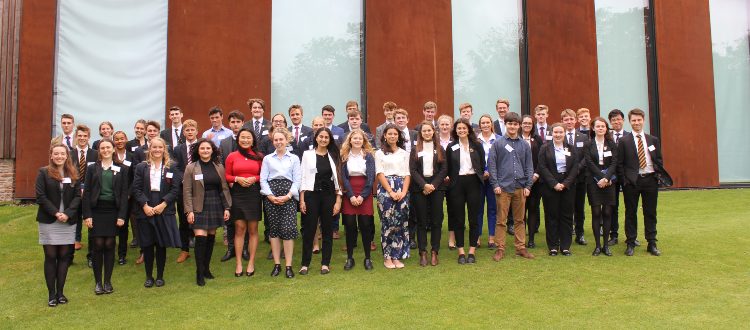 Head of Schools Conference at Wells
Following on from last year's successful conference, 44 pupils from Independent Schools across the South West arrived at Wells Cathedral School on Wednesday to engage in workshops and activities as part of the Head of Schools Conference hosted by Wells.

John Wright, a local businessman with a successful history of leading many new businesses, started the conference with an inspirational presentation entitled 'Spread Your Wings' where he advocated the importance of creative thinking, setting high standards and the need to challenge the status quo. This was followed by a series of focused informative talks aiming at developing important leadership skills such as being visible, chairing meetings, delegating effectively, and how to ensure the well-being of other pupils.

After lunch the pupils worked on developing their public speaking skills, discovering more about effective team work through practical challenges and the use of the Belbin profiles. The afternoon provided opportunities to work in groups and create realistic solutions to practical Head of School scenarios and case studies. The day ended with a Q&A session where the pupils were able to identify the major challenges of a school leadership position.
Feedback from the day was extremely positive, with all pupils advocating the value of the conference, and recommending a return next year. One pupil remarked, that "The event had been insightful and useful for developing leadership skills."