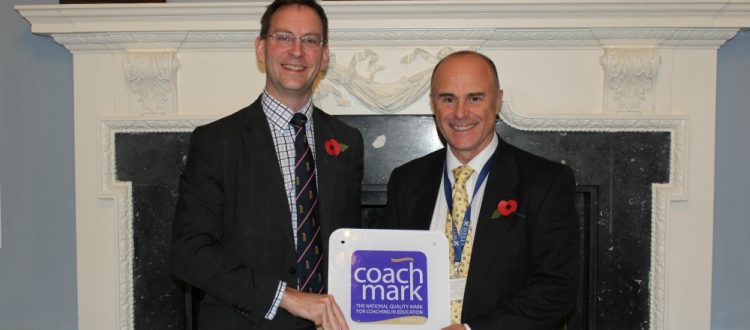 Wells awarded Bronze Coachmark
After 15 months of hard work, Wells has taken a significant step towards establishing itself as a School that embraces and makes the most of performance coaching to develop and improve key areas of teaching and learning.
The successful completion of the Coachmark Bronze Award is the first step on a journey to the achievement of the gold standard. It signifies that the School has demonstrated a philosophy and approach that sets high standards and challenges; whilst providing the support to thrive and grow.
Some of the key headlines from the glowing report presented to the School include the following Wells strengths: a strong vision for the next 2-3 years; outstanding evidence of student and staff positive experience of coaching through interviews; outstanding quality of training offered to staff; and the commitment to "cover" provision to allow time for coaching to grow in the future.
Graham Norris, Wells Director Of Coaching, Mentoring and Student Leadership, said, "Starting the coachmark process was the first challenge, the second is to maintain and grow the momentum so that a wider population of the School, in a broader range of contexts, benefits from what the coaching process has to offer.
The assessment report recognises that we have already addressed some of the silver criteria, so we are already well on the way to the next level."
Head Master, Alastair Tighe, added, "Many congratulations to Graham Norris for leading the way on this. It is really good to read the positives identified in the report, and to take some helpful pointers for future development as well."