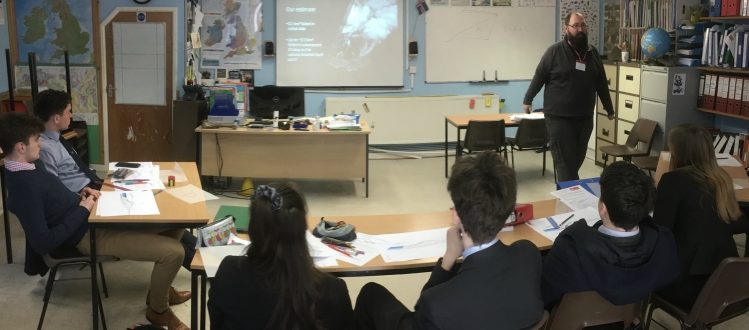 Dr Pete Rowley, Senior Lecturer at the University of the West of England, visited Wells on Thursday to run a series of workshops for Year 11 geographers and A level geologists. 

GCSE pupils were tasked with a crisis management exercise using volcano monitoring data. They reacted to the changing behaviour of the volcano by deciding when and where evacuations should take place and considering the consequences of their proposed actions. 

The A level groups analysed satellite images and cross sections of Anak Krakatoa volcano to determine how tsunami prediction models matched the first hand data on the eruption which generated a tsunami which killed over 400 people in December 2018.