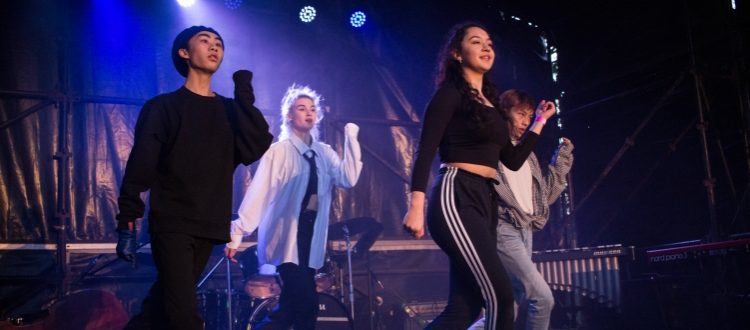 This year's successful Event on the Lawn took place across the School site on Saturday evening, a musical extravaganza which showcased the dance and rock, pop and commercial musical talent at Wells. 

It was a fully pupil-led celebration, with proceeds from the ticket sales going to the School's Sierra Leone Project. 

Acts were performed inside Cedars Hall as well as on the main stage, kindly provided by Old Wellensian, Michael Eavis, which was constructed outside Cedars House. Acts ranged from solo vocal and instrumental performances to contemporary dance shows, jazz ensembles and even Mr Boot's Band, made up of staff, Old Wellensians and parents!

There was a delicious range of food available for purchase, including crepes, burgers, candy floss, Thai take away and falafels, as well as face painting, provided by local businesses.

It was a fantastic evening's entertainment, strongly supported by the School community, and raised over £5,000 for the Sierra Leone Project.