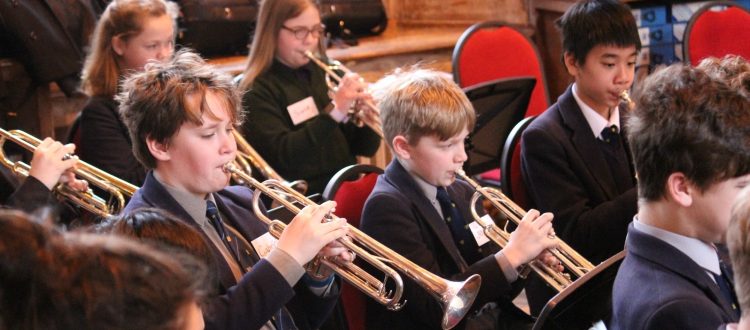 Side by Side Brass Afternoon
On Wednesday afternoon, Wells specialist brass musicians were joined for an afternoon of vibrant brass ensemble playing by talented brass instrumentalists from the Royal Welsh College of Music and Drama as well as young brass musicians from many local schools.

The motivating session was led by Roger Argente, Head of Brass at the RWCMD, and a successful international bass trombonist.

Roger has been Principal Bass Trombonist with the Royal Philharmonic Orchestra for over 25 years, working with some of the finest conductors and soloists, and in some of the most prestigious concert halls and festivals across the world. He led an energetic afternoon of brass performance – an inspiring experience for the young musicians.