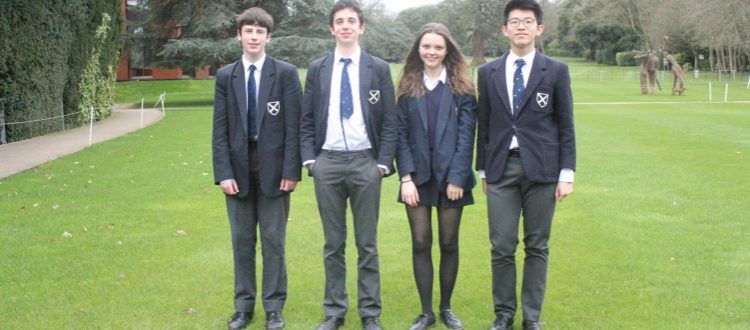 Success at the Millfield School Team Mathematics Challenge 2020
On Thursday evening a four-person mathematics team consisting of Jason Kong and Ethan Turnbull in Year 10 and Rocket Brooks and Joel Sergeant in Year 11 took part in the Millfield School Team Mathematics Challenge.

The evening was run by Lower Sixth mathematicians from Millfield and overseen by staff in the Millfield Mathematics department. The teams took part in five rounds, which included a Group Round, a round based on the game Fizz Buzz, a Speed Round, a Head to Head Round and a Relay. The evening drew 16 teams from across Somerset from both the independent and state sectors.

The Wells team were close runners up, narrowly missing out on first place to a team from Sherborne School.

Many congratulations to all who took part and many thanks to Millfield for hosting the evening.