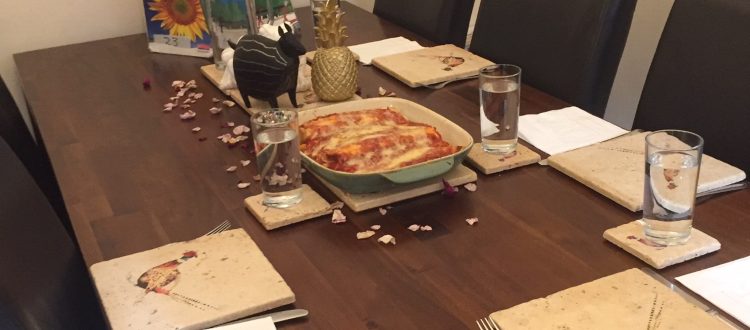 The Big MFL Cooking Challenge
For the fourth week of remote learning, modern languages students went 'off-piste' with a very creative teaching and learning challenge. This week centred around taste buds, creativity and cooperation, as well as working on written and verbal language skills. The pupils were asked to devise a menu in the languages they learn and then, as an additional challenge, to cook their chosen menu for their families.


In the Junior School, pupils had the option of baking delicious French desserts. The response was overwhelmingly positive, with delicious crêpes, madeleines, and chocolate gâteau au réfrigérateur prepared as particularly tasty treats!


Lower School pupils put together a whole menu in the language or languages of their choice. There were excellent written language skills on display and the pupils cooked up a storm in the kitchen to the delight of their parents, who, for one day only, could relax and not think about what to prepare for supper!


From the savoury: paella, omelette, soupe à l'oignons, boeuf bourguignon, enchiladas and croque monsieur,;to the sweet; churros con canela y azucar and mousse au chocolat, pupils prepared and photographed stunning menus. There was even an extremely professional video made of pupils serving their parents in a French restaurant in their garden, with accompanied French accordion playing!


Jules Desmarchelier-Arpino, Director of Languages said, "
We wanted to encourage pupils' independence, and get them away from their screens to be active and creative whilst using some of their language skills. In this lockdown situation, it is not always easy, but we have been bowled over by the way the great majority of our families have responded… and hopefully, pupils will now appreciate their parents cooking for them even more!
"