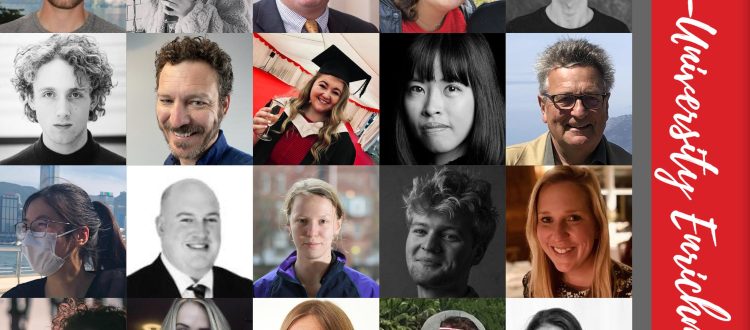 Pre-University Guide for the Upper Sixth
Assistant Head of Sixth Form (Upper Sixth and Ritchie House), Julia Bird, and colleagues have put together a fantastic Webinar Series for Upper Sixth pupils which includes academic lectures, workshops, presentations and advice on transitioning to Higher Education as well as links to useful online resources and MOOCs.
The School is committed to providing pupils with the best preparation it can, albeit on a virtual platform, for the transition to Higher Education and life beyond school in general. The Old Wellensian community in particular have been incredibly generous in offering their time and expertise for the "life skills" sessions and we are very grateful to them and the Parents' Association for offering to act as panellists for these events.


This week pupils were able to learn about "Life at Music College and Beyond" and "Life at University"; benefited from academic offerings including "Perspectives on the International Community at Wells", a Q&A session with renowned conductor Chloe van Soeterstede, "Ancient History: A TimeLine" and "Volcanism in Iceland".


Pupil feedback on the series has been hugely positive:


"I would just like to say a huge thank you for organising these lectures. I just finished watching the 'Life at University' lecture which I enjoyed and learnt a lot."
 – George Birkett, Upper Sixth pupil


"Just a quick thank you for the live stream. I found it was really good and definitely helpful for uni."
 – Nick Richards, Upper Sixth pupil


"I am very pleased with the way in which the school has worked to nurture students' minds remotely."
 – Upper Sixth parent


Julia said,
"In addition to providing some pupil enrichment, the webinar series has provided a lovely way for the Old Wellensians to welcome the Upper Sixth into their community, giving them contacts and a ready made support network as they move to life beyond school."


With life after Wells just around the corner, we hope to ensure that our most senior pupils are well prepared for exciting adventures ahead, whether that's at university, music college or the world of work!


To access the brochure, click here:
Pre-University Enrichment Brochure