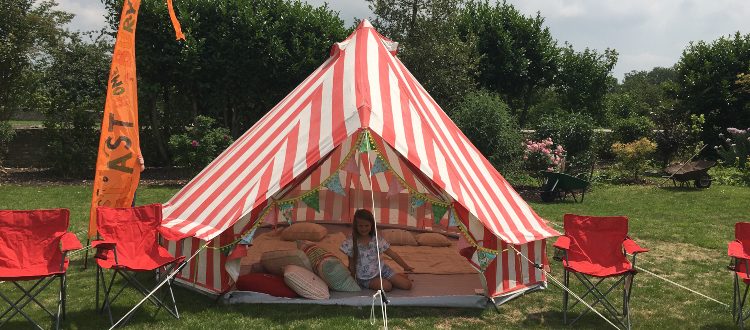 Junior School Glast-home-bury Festival
Pupils in Years 2, 3 and 4 had a fabulous time recreating their very own Glast -home-bury Festival last week, making the most of the glorious sunshine in their own external and indoor campsites!


Pupils and teachers kicked off the week watching a special video message from Old Wellensian Michael Eavis and seasoned Glastonbury performer, Jake. Over the next few days they then took part in a variety of virtual workshops, including Zumba,
flute and piano masterclasses, a percussion workshop where they learned to play the spoons and a circus skills session too!


The creativity of the children was extraordinary and included designing
their own KidzField sites and Pyramid Stage timetables, crafting tie-dye flags and creating posters for the talent show of Headline Acts which rounded off the week in style.


A video of the headline acts can be viewed here: 
A huge thanks to all the pupils and parents for getting 'stuck in', and also a massive thank you to Chiara Chatard, Jayne Obradovich, Jennie Legat, Sophie and Josh Lawrence, Jo May, Sophie and Luca Wiseman, Martha-Lilly and Meg, Carole Oakes, Misty Buckley and Reg Matheson, Jake, Michael Eavis and the Glastonbury Festival office.


It's safe to say that the spirit of Glastonbury Festival is truly alive!