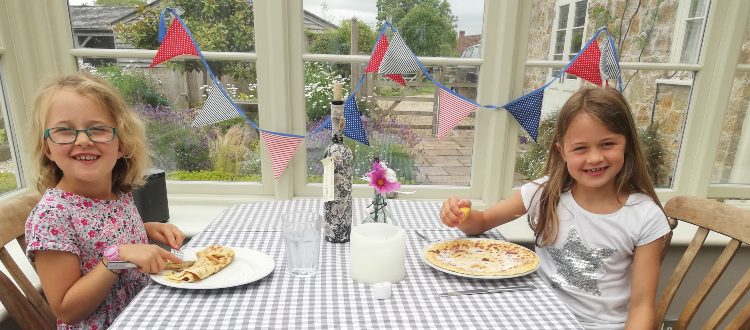 French Cafés Open For Business!
Pupils in Years 2 and 3 transported their families to France this week by opening their very own French Café at home! They have spent the week practising useful phrases and names of traditional French café snacks, making menus and table decorations, as well as brushing up on their serving skills! 
Not only were they tasked with setting up and serving in the café, but cooking up some French culinary delights as well, such as cr
ê
pes au sucre, croque-monsieur and some delicious traditional Niçoise recipes from the South of France. Bon appétit!