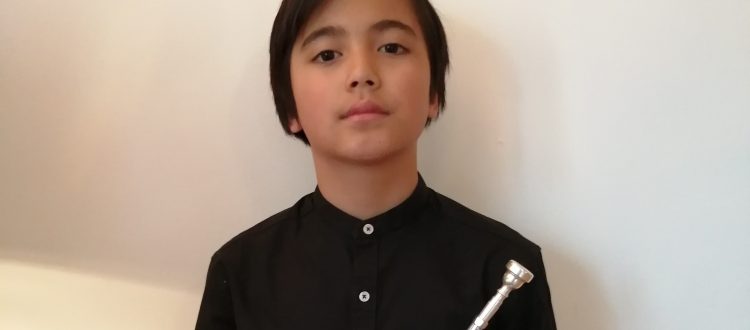 Congratulations to Junior School trumpeter, Cole Craggs, winner of a Future Talent Robinson Award, at the tender age of just 10 years old.

Cole, who is in Year 6 at Wells, originally applied to Future Talent's Junior Programme. Having reviewed the video sent with his application, the adjudicating team suggested that he audition for their main programme, usually intended for 16 – 17 year olds. 

Cole was offered the full Robinson Award of £1,000 after he impressed their audition panel with renditions of Red, White and Blues by Leonard Bernstein and Trumpet Tune by Maurice Greene. The Award also includes mentoring and performance opportunities as part of the Development Programme delivered by Future Talent.

Cole has had a busy few months, recently selected by the National Children's Orchestra to receive a Universal Music UK Sound Foundation bursary towards his National Children's Orchestra (NCO) membership fees, this Summer he was involved in a recording project with the NCO, alongside other pupils, which featured on BBC Radio 3's "In Tune" with Sean Rafferty.