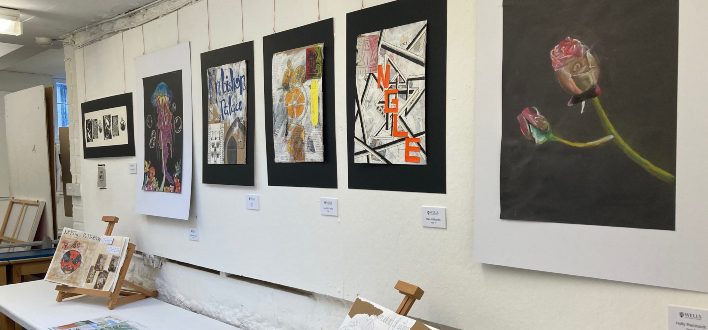 Lower School Art Exhibition
We are currently holding a Lower School KS3 Art Exhibition within the Art department gallery, showcasing outcomes and sketchbooks created by pupils in Years 7 to 9. Project themes have included Structures, Natural Forms and Identity. See below for a selection of work.

We are very proud of all our Lower School pupils' efforts and the high standard of work achieved.