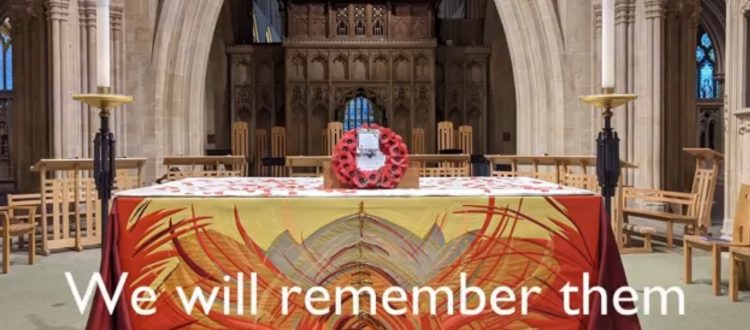 School Remembrance Service
In the absence of the usual whole school Remembrance Assemblies, this year Remembrance was observed by pupils, teachers and staff before the start of morning lessons on Armistice Day, with a recording of Sunday's Memorial Service, followed by two minutes silence.


As part of the recording and in line with the School's traditional Service, pupils recited war poetry, in both German and in English and there was a reading from The Book of Wisdom.


In this the 80th anniversary of the Battle of Britain and the 75th anniversary of VE and VJ Day, the extract read from the School Roll of Honour named those former pupils who died in the Second World War.


The Act of Remembrance, during which a wreath was laid on the altar, was followed by the playing of
The Last Post
and
Reveille
. Throughout the Service, members of the Chapel Choir sang a series of evocative hymns and anthems.


A recording of the Chapel Choir, directed by Chris Finch, singing
There is an old belief (
from
'Songs of Farewell)
by C.H.H. Parry can be seen here. The footage ends with the poppy drop in the Cathedral from Remembrance Sunday and the Nave Altar with the School's wreath on it.
Remembrance Anthem