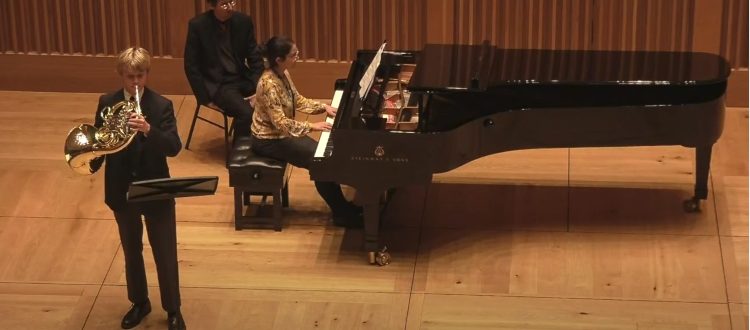 On Friday members of the Brass department enjoyed a splendid Teatime Brass Concert in Cedars Hall, live streamed for an appreciative audience.


The diverse programme included a wide range of music, from Duke Ellington's lively jazz, to Tchaikovsky's Ballet Suite for Trumpet, Strauss' Nocturno Op 7 for French Horn, finishing with a rousing duet of the Imperial March from Star Wars on tuba and euphonium.


It was a great way to celebrate and share the talent in the Brass department!