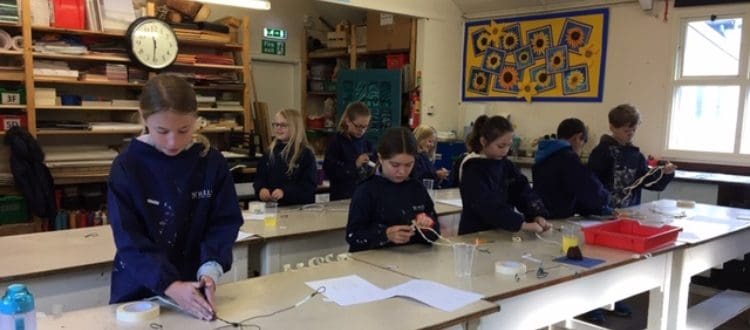 Junior School Art Exhibition
Junior School pupils have worked incredibly hard in their Art classes over the Michaelmas and Advent terms and we wanted to share their achievements with this virtual exhibition of work:


Junior School Virtual Art Exhibition


Each year group has covered a variety of topics and used different mediums, looked at different subject matter and studied numerous artists.


Year 3 investigated leaves and drew from observation. They then used the colour, shape, and patterns found in the leaves to create large scale mixed media pieces of art along with prints and clay work. The pupils also studied Stone Age artwork and created their own image using realistic colours and images.


Year 4 started the year with the topic of fruit. They drew from observation using pencil and studied a variety of artists looking at different techniques. The pupils completed large and small scale paintings along with a collage and a pop art design. After half term, they studied the theme of water and created lino prints and a textile piece of art.


Year 5 looked at Georgia O'Keefe's work and drawing and painting in the style of this artist. They used observational skills to draw and sketch images of flowers. Later in the term, pupils studied local architecture and drew in large and small scale using a variety of mediums.


Year 6 started the year by drawing shoes from observation. They were then challenged to design their own sports shoe and the two winning designs are being made into trainers- we can't wait to see them!. After half term, pupils studied traditional indian patterns and learnt about the symbolism found in the designs. They created their own mehndi patterns.The final task of the term was to design and make a bag/ case by upcycling a pair of trousers.


All the pupils should be extremely proud of their work!