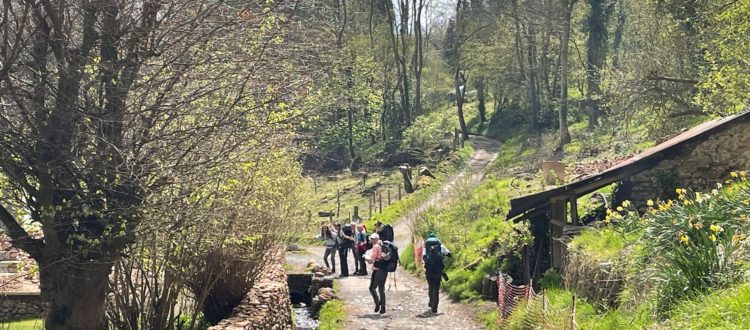 Duke of Edinburgh Silver Practice Expedition
The Duke of Edinburgh Award Scheme at Wells goes from strength to strength, and it is exciting that the inspiring expedition sections are now able to restart as the country opens up again after lockdown.

Over the Bank Holiday weekend four groups of Year 10 pupils successfully undertook their Silver Practice Expedition on the Mendip Hills, covering 25km over three days.

The groups left School on Friday morning and headed North to Rowberrow Warren, facing rain, wind, hail and plenty of hills, but all four groups pulled together and navigated brilliantly over the three days. Stuart Elks and Glyn Lancey were very impressed with the team work and resilience shown throughout!

Director of Outdoor Learning, Stuart Elks said "What wonderful ambassadors for Wells Cathedral School and a poignant reminder this year of The Duke of Edinburgh's commitment to the development of young people through adventure and challenge in the outdoors."

45 Year 11 pupils are scheduled to undergo their Silver Qualifying expedition during the final weekend of the Whitsun half term – the last hurdle for many to achieve their full Silver Awards this academic year; whilst 35 Year 9 pupils will start their Bronze Qualifying expedition over the final weekend of the Trinity term.

Between April 2014 and November 2020 Wells has awarded 462 Duke of Edinburgh Awards across Gold, Silver and Bronze categories, and in 2020/21 was the second largest awarding centre in Somerset.