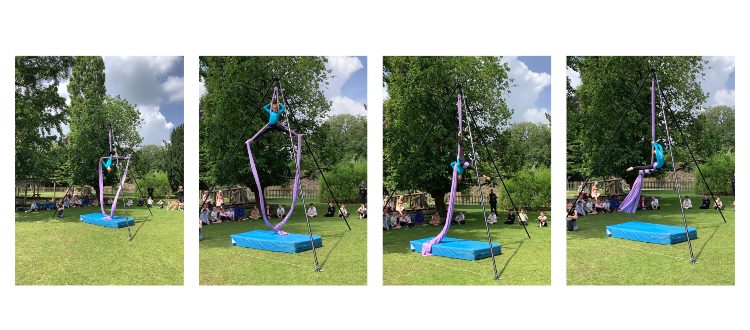 Year 6 pupil Isabella Blake put on a wonderful demonstration of acrobatic skills to fellow Junior School pupils and staff in Jocelyn Gardens on Wednesday as she floated, balanced and twisted her way through a beautiful routine on a silk, to the tune of A Million Dreams.

Isabella has been learning the silk for a couple of years and the routine she performed showed off her gymnastic skills and core strength. It was an amazing display of confidence and elegance, which delighted Junior School pupils, some of whom even had a go themselves and all agreed that it was much, much harder than it looked! 

Isabella is keen to develop her talent and will become an apprentice to her silks teacher throughout the summer holiday, learning to coach youngsters, with her dream being to travel the world one day, performing to others.